Automating resilience testing with Docker and Property Based Testing - Devoxx UK 2017
Video from my presentation on Devoxx UK 2017 on Docker, resilience and property based testing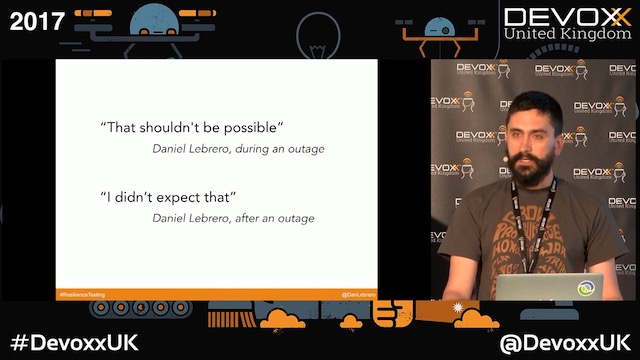 The video for my Devoxx UK 2017 talk on "Automating resilience testing with Docker and Property Based Testing" is online:
The talk is slightly longer than the one at EuroClojure as I explain a little bit more about the basics of property based testing.
I learned a very valuable lesson: always have a backup copy of your slides. Isn't that obvious?
If you have any feedback, questions or you want some help with IG Havoc please contact me!
Slides in Keynote format
---